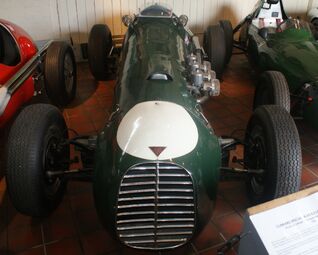 The Alvis 4.3 Clinkard Special is a purpose built racecar that was built in 1954.
The Clinkard Special was built by Lt. Cmdr. Clinkard and Frank Graves using a purpose built chassis. The car was fitted with an 4300cc six-cylinger Alvis engine and gearbox and Jaguar differential.
The car was originally super charged but converted back to normally aspirated in later years. The body is that of an ex-ERA E Type and was purchased for £35.
This car successfully campaigned throughout Europe in hill climbs and circuit racing before it was sold and exported to the USA were it continued to race.
The car was then sold and displayed in the Stuttgart Motor Museum for 11 years. Now it's back in Britain and it's current owner plans on a restoration. He is also thinking about a return to historic racing