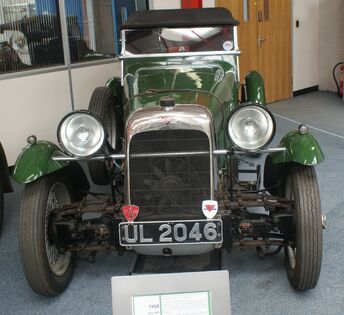 The
Alvis Front Wheel Drive
was produced from 1928 until 1931. An approximate 150 were made in the 3 year production run.
The car was available as standard or as a supercharged version. Both versions had a single plate clutch and a four speed gearbox.
The cars had a 4 cylinder 1482cc engine with a single overhead camshaft. The engine is able to produce 50hp or 75hp in the supercharged version.
The wheelbase is different between the two models. The 8ft 6in wheelbase was for the short two-seater supercharged sports car whereas the 10ft wheelbase was for the standard car.
The two-seater cost £597 and the supercharged version cost £625, both in 1928.
Community content is available under
CC-BY-SA
unless otherwise noted.