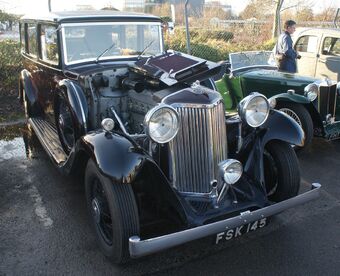 The
Armstrong Siddley Siddley Special
is an automobile made by Armstrong Siddley between 1932 and 1937, a total of 251 cars were made.
The cars have a 6 cylinder 4960cc engine with overhead camshafts, develpoing 145 hp. The cars have all round elliptical suspension and a single plate clutch connected to a four speed gearbox.
The wheel base was either 11 ft or 12 ft. The cars weigh 4256 lb (1932 kg) and they could reach 93 mph (150kmh).
The cars cost £900 in 1934 and £950 in 1935.