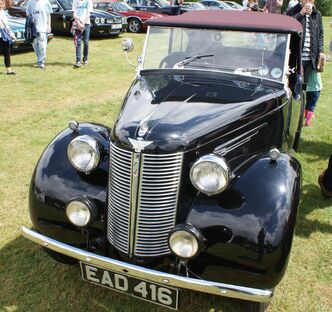 The
Austin 8
was a small car, which was made by the Austin Motor Co. in 1939 as successor to the Austin Big 7.
Like the car's predecessor, it had a four-cylinder engine with a 900cc displacement which produced 24bhp (17.6 kW), instead of the 25bhp (kW 18.4) of its predecessor. Also, the two-door body with exposed fenders and headlights was adopted.
In 1947 the production of the model was discontinued. Austin offered another small car again 4 years later, with the Model A30.