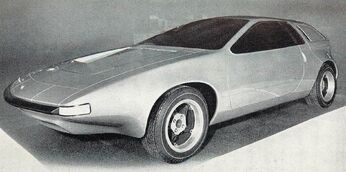 The
Austin Zanda
was a styling mock-up designed by Harris Mann in 1969.
The car was designed to showcase products by Pressed Steel Fisher, the Cowley body making company.
The car was uncompromisingly wedge-shaped, showing the way that Mann and separately, others like Giugiaro and Bertone believed car design was evolving.
The Zanda is not fitted with an engine, gearbox or any mechanicals as it is purely just a styling mock-up.