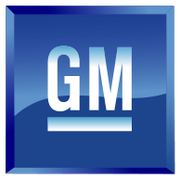 General Motors Company
, commonly known as GM, formerly incorporated (until 2009) as General Motors Corporation, is an American multinational automotive corporation headquartered in Detroit, Michigan and the world's largest automaker, by vehicle unit sales, in 2011.
GM employs 202,000 people and does business in some 157 countries. General Motors produces cars and trucks in 31 countries, and sells and services these vehicles through the following divisions/brands: Buick, Cadillac, Chevrolet, GMC, Opel, Vauxhall, and Holden, as well as two joint ventures in China, Shanghai GM and SAIC-GM-Wuling Automobile. GM's OnStar subsidiary provides vehicle safety, security and information services.
In 2009, the company emerged from a government backed Chapter 11 reorganization. In 2010, GM made an initial public offering that was one of the world's top 5 largest IPOs to date. GM returned to profits in 2011.
World presence
North America
GM products focus primarily on its four core divisions – Chevrolet, Cadillac, Buick, and GMC. The White House characterized the GM restructuring as a shift toward a new leaner, greener company, aiming to break even at a lower annual sales.
Europe
Opel is the main GM brand name in Europe except in the UK, where GM's other European subsidiary, Vauxhall Motors, still uses its own "Vauxhall" brand name.
Africa
General Motors has a long history in Egypt which began in the 1920s with the assembling of cars and light pickup trucks for the local market. In the mid of the 1950s, GM withdrew from the Egyptian market. Some year later, the Ghabbour Brothers began to assemble Cadillac, Chevrolet and Buick models up to the 1990s.
Since 1983 GM and Al-Monsour Automotive Company has founded the General Motors Egypt which is currently the only manufacturer of traditional GM branded vehicles in Egypt. The Speranza Motors is a big company which started in the 1990s with the SKD assembling of Daewoo cars. Today the main products of Speranza are from the Chinese Chery concern.
GM began operating in South Africa in 1913 through its wholly owned subsidiary, General Motors South Africa. Following the passage of the Comprehensive Anti-Apartheid Act in 1986, GM was forced to divest from South Africa, and GMSA became the independent Delta Motor Corporation. GM purchased a 49% stake in Delta in 1997 following the end of apartheid, and acquired the remaining 51% in 2004, reverting the company to its original name.
Another manufacturing base of the GM for the African markets is the Industries Mécaniques Maghrébines headquartered in Kairouan, Tunisia which assembles Isuzu and Mazda models for the Maghreb region.
General Motors East Africa (GMEA) located in Nairobi, Kenya assembles a wide range of Isuzu trucks and buses including the popular Isuzu N-Series versatile light commercial vehicle, TF Series pick-ups and Isuzu bus chassis. Formed in 1975, GMEA's facility is the largest assembler of commercial vehicles in the region exporting to East and Central African countries including Uganda, Tanzania, Malawi, Rwanda and Burundi. In addition to assembly, GMEA also markets the Chevrolet products Spark and Optra.
In the 1920s Miller Brothers Nigeria was founded as an importer of commercial vehicles of the Bedford brand into the country. In 1949, the company opened its own assembly plant and operated under the name Niger/Nigeria Motors. In 1965 the plant and its distribution network was split into different companies and renamed as Federated Motors Industries. In 1991 the company was taken in by a joint venture between General Motors and UACN of Nigeria.
Research and development
Research and development (R&D) at General Motors began organically as the continuation of such R&D as the various divisions (e.g., Cadillac, Buick, Olds, Oakland) were already doing for themselves before the merger. Its character was entirely empirical; it was whatever key people in each company had been competent enough to organize and pursue.
Charles F. Kettering's Dayton Engineering Laboratories Company (Delco), at Dayton, Ohio, was still an independent firm at this time. Its work was well known to GM central management through its relationship as a supplier and consultancy to Cadillac and Buick.
In 1916, Durant organized the United Motors Corporation as an amalgamation of parts suppliers, supplying GM and other OEMs but independent of GM. Alfred P. Sloan, head of the newly acquired Hyatt Roller Bearing Corporation, became United Motors' CEO. United Motors acquired Delco, and Kettering began his association with Sloan. United Motors also acquired at this time the original Remy corporation (called the Remy Electric Company), a competitor of Delco. In 1918 General Motors bought United Motors. Various entities grew out of the original Delco and Remy, including the Dayton Metal Products Corporation, the General Motors Research Corporation, the Delco Division and Remy Electric Division of GM, Delco Remy (now Remy International, Inc.), ACDelco, Delco Electronics, and others. Today's main successor corporation is Delphi Automotive, which nowadays is an independent parent corporation.
The General Motors Research Corporation, at Dayton under Kettering, became a true automotive research center. During the next few decades it led the development of:
many electrical-appliance features for cars and trucks
tetraethyllead and its widespread use as a gasoline additive (recognized today as a bad idea environmentally, but a technological wonder of its day)
dichlorodifluoromethane refrigerant for HVAC and refrigeration applications (Freon, R-12; recognized today as a bad idea environmentally [being a chlorofluorocarbon (CFC)], but a technological wonder of its day)
commercially practical two-stroke diesel engines
better transmissions for track-laying vehicles
many other advancements
Although GM R&D (as it is known in colloquial shorthand) began as an organization largely built around one extraordinary man (Kettering), it eventually evolved into a more modern organization whose path is shaped by individuals but not dominated entirely by any of them. World War II was a turning point wherein military affairs, after mingling with the technologies of applied science for some 80 years, first started to become fundamentally reinvented by them. Civilian life, too, changed in this direction. By the 1950s, corporations such as GM and many others were facing a new era of R&D, different from earlier ones. Less about genius inventors and individual inventions, and more about organizational progress and integrated systems, it raised new questions about where the capital for R&D would come from in an era of limitless demand for R&D (although not necessarily for production). Alfred Sloan, longtime CEO of GM (1920s to 1960s), discussed in his memoir (also considered a seminal management treatise) the relationships between government, academia, and private industry in the areas of basic science and applied science, in light of this new era. The views he laid out reflected (and influenced) wide consensus on these relationships that persists largely to today.
Small car sales
From the 1920s onward, General Motors always maintained an internal dialog about what its economy-car and small-car policies should be. The economy and size considerations often naturally overlapped, although a strong distinction was always drawn in the 20th century between policies for the U.S. market and policies for other markets. Economy (in some form) always had good demand anywhere, but its definition in the U.S. was long considered different from that in other markets. In this view, "economy" in the U.S. did not mean "small" in the sense of what qualified as "small" outside the U.S. The policy discussion often focused on topics like the higher demand for truly small cars in non-U.S. markets than in the U.S., and whether it made more sense to import a car into a certain country or to build it domestically within that country, either as some variant of knockdown or with truly extensive domestic sourcing. GM's acquisitions of Vauxhall Motors Ltd (UK, 1925) and Adam Opel AG (Germany, 1929), rather than starting new domestic companies to compete against them, were based on analyses that convinced GM managers that acquiring an existing domestic manufacturer was a better business decision.
Although GM since the 1920s has always offered economy models in the U.S. market (relative to that market's definition in any given decade), and had done research and development in the 1940s and 1950s in preparation for any potential rise of strong demand for truly small cars in the U.S. market, it has also been criticized over the decades for not doing enough to promote fuel efficiency in the U.S. market in the 1970s through 1990s. GM's response has been that it has always responded to market demands, and that most Americans, despite anything they said to the contrary, did not actually demand (at purchasing-decision time) small size or fuel efficiency in their vehicles to any great or lasting extent. Although some U.S. consumers flocked temporarily to the ideal of fuel economy whenever fuel supply crises arose (such as 1973 and 1979), they flocked equally enthusiastically to SUVs when cheap fuel of the 1980s and 1990s temporarily shielded them from any downside to these choices.
History
The company was founded on September 16, 1908, in Flint, Michigan, as a holding company for Buick, then controlled by William C. Durant. At the turn of the 20th century there were fewer than 8,000 automobiles in America and Durant had become a leading manufacturer of horse-drawn vehicles in Flint, MI, before making his foray into the automotive industry. GM's co-founder was Charles Stewart Mott, whose carriage company was merged into Buick prior to GM's creation. Over the years Mott became the largest single stockholder in GM and spent his life with his Mott Foundation which has benefited the city of Flint, his adopted home. It acquired Oldsmobile later that year. In 1909, Durant brought in Cadillac, Elmore, Oakland and several others. Also in 1909, GM acquired the Reliance Motor Truck Company of Owosso, Michigan, and the Rapid Motor Vehicle Company of Pontiac, Michigan, the predecessors of GMC Truck. Durant lost control of GM in 1910 to a bankers' trust, because of the large amount of debt taken on in its acquisitions coupled with a collapse in new vehicle sales.
The next year, Durant started the Chevrolet Motor Car Company and through this he secretly purchased a controlling interest in GM. Durant took back control of the company after one of the most dramatic proxy wars in American business history. Durant then reorganized General Motors Company into General Motors Corporation in 1916. Shortly after, he again lost control, this time for good, after the new vehicle market collapsed. Alfred P. Sloan was picked to take charge of the corporation and led it to its post-war global dominance. This unprecedented growth of GM would last into the early 1980s when it employed 349,000 workers and operated 150 assembly plants.
GM led global sales for 77 consecutive years from 1931 through 2007, longer than any other automaker.
All items (24)
Community content is available under
CC-BY-SA
unless otherwise noted.