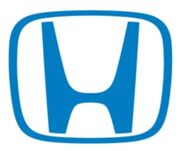 Honda Motor Company, Ltd. (Japanese: 本田技研工業株式会社 Honda Giken Kōgyō Kabushiki-gaisha, Honda Technology Research Institute, Co., Ltd.) (TYO: 7267 , NYSE: HMC), or simply called Honda, is a Japanese engine manufacturer and engineering corporation. The company is perhaps most notable for its automobiles and motorcycles, but it also produces a long list of other products: trucks, scooters, robots, jets and jet engines, ATV, water craft, electrical generators, marine engines, lawn and garden equipment, and aeronautical and other mobile technologies. Honda's high-end line of cars are branded Acura in North America and China. More recently they have ventured into the world of mountain bikes, producing the very first bike to use an internal gear changing system in the Honda RN-01 G-cross.
With more than 14 million internal combustion engines built each year, Honda is the largest engine-maker in the world. In 2004, the company began to produce diesel motors, which were very quiet whilst not requiring particulate filters to pass pollution standards. It is arguable, however, that the foundation of Honda's success is the motorcycle division.
Honda is headquartered in Tokyo. Their shares trade on the Tokyo Stock Exchange and the New York Stock Exchange, as well as exchanges in Osaka, Nagoya, Sapporo, Kyoto, Fukuoka, London, Paris and Switzerland. American Honda Motor Co. is based in Torrance, California. Honda Canada Inc. is headquartered in the Scarborough, Ontario district of Toronto, Ontario, and is building new corporate headquarters in Richmond Hill, Ontario, scheduled to relocate in 2008. Honda of Canada Manufacturing is based in Alliston, Ontario. Honda has also created many joint ventures around the world, such as Honda Siel Cars India Ltd , Hero Honda Motorcyles India Ltd, Dongfeng Honda Automobile Company in China and Honda Atlas Cars Pakistan.
Company history
Soichiro Honda was a mechanic who, after working at Art Shokai, developed his own design for piston rings in 1938. He attempted to sell them to Toyota who rejected his first design. After two years of study and further refinement, Honda earned a contract from Toyota. He constructed a new facility to supply Toyota, but soon after, during World War II, the Honda piston manufacturing facilities were almost completely destroyed.
Soichiro Honda created a new company with what he had left in the Japanese market that was decimated by World War II; his country was starved of money and fuel, but still in need of basic transportation. Honda, utilizing his manufacturing facilities, attached an engine to a bicycle which created a cheap and efficient transport. He gave his company the name Honda Giken Kōgyō Kabushiki Kaisha which translates to Honda Research Institute Company Ltd. Despite its grandiose name, the first facility bearing that name was a simple wooden shack where Mr. Honda and his associates would fit the engines to bicycles. The official Japanese name for Honda Motor Company Ltd. remains the same in honor of Soichiro Honda's efforts. On 24 September, 1948 the Honda Motor Co. was officially founded in Japan.
Honda began to produce a range of scooters and motorcycles and Soichiro Honda quickly recovered from the losses incurred during the war. Honda's first motorcycle to be put on sale was the 1947 A-Type (one year before the company was officially founded). However, Honda's first full-fledged motorcycle on the market was the 1949 Dream D-Type. It was equipped with a 98 cc engine producing around 3 horsepower. This was followed by a number of successful launches of highly popular scooters throughout the 1950s.
In 1958, the American Honda Company was founded and only one year later, Honda introduced its first model in the United States, the 1959 Honda C100 Super Cub. The Honda Cub holds the title of being the best-selling vehicle in history, with around 50 million units sold around the world. By the 1970s, Honda was the largest producer of motorcycles in the world, a title it has never relinquished.
In the United States during the 1960s, large motorcycles had the image of being ridden by tough, hardened characters. It was an image fostered by owners of Harley Davidson motorcycles, but Honda countered this public perception with their successful "You meet the nicest people on a Honda" advertising program. Honda introduced their new SOHC inline 4-cylinder 750 in 1969, which was immediately successful and established this configuration as one of the most popular for performance motorcycles, even to this day.
Honda began developing prototypes for road cars in the early 1960s, mostly intended for the Japanese market. The first production vehicle by Honda was the 1963 T360, a tiny pickup truck featuring 4 different body styles (including a traditional truck bed and a panel van) and a 360 cc, 30 hp engine. This was followed two months later by Honda's first production automobile, the S500. The S500 was a 2 door roadster featuring a 492 cc engine capable of 44 hp with a high 9,500 rpm redline. It was fitted to a 4-speed transmission with the rear wheels being chain driven. Mr. Honda took his extensive knowledge of motorcycles and applied it to making his car, of which the chain drive and high redline are evident.
At the time, nearly all of the Japanese automakers were associated with the former zaibatsu, or keiretsu - Japanese business conglomerates. These large companies had close ties with the government who urged them to absorb smaller carmakers into large brands that could be marketed internationally. Since the government had extensive control over the industry, it was unheard of for a small, independent company to mass produce vehicles, thus making Honda's success historical in the Japanese economy.
Though participating in international motorsport (see Racing), Honda was having difficulty selling its automobiles in the United States. Built for Japanese buyers, Honda's small cars had failed to gain the interest of American buyers. Honda's first automobile imported to the United States was the N600, sold in Hawaii in 1969. In 1970, the car was imported to California and beyond, but its tiny 600 cc engine and minuscule dimensions made it very unpopular with the American public.

Honda finally established a foothold in the American market in 1972 with the introduction of the Civic—larger than their previous models, but still small compared to the typical American car—just as the 1973 energy crisis was impacting worldwide economies. New emissions laws in the US, requiring American car makers to add expensive smog pumps and catalytic converters to engines, increased car prices. However, Honda's introduction of the 1975 Civic CVCC, (Compound Vortex Controlled Combustion) being a variation on the stratified charge engine. This allowed the Civic to pass emissions tests without a catalytic converter, and also provided it with the lowest fuel consumption per given displacement due to its more complete combustion. American companies were slow to begin producing small, fuel efficient cars, which gave the Honda Civic a chance to sell well, as well as prove Honda's reputation for reliability and further expand its customer loyalty.
In 1976, the new, larger-than-the-Civic Accord was immediately popular because of its value, economy, and fun-to-drive nature. Honda had found its niche in the United States. In 1982, Honda was the first Japanese car manufacturer to build car plants in the US, starting with an Accord plant in Marysville, Ohio. They now have four plants located in Ohio: two in Marysville (the Marysville Auto Plant and the Marysville Motorcycle Plant), Anna, Ohio, and East Liberty, Ohio. They also have plants in Lincoln, Alabama (Honda Manufacturing of Alabama) and Timmonsville, South Carolina and have recently (2006) opened a new plant in Tallapoosa, Georgia. Honda also has an extensive after market parts operation located in Marysville, Ohio, and a Research and Development facility in Raymond, Ohio. Honda's North American and U.S. headquarters are located in Torrance, California. Honda's Canadian and many US-market Civics are manufactured in their plant in Alliston, Ontario since 986. On 27 June, 2006, Honda announced that another vehicle assembly facility will be opening in North America, this time in Greensburg, Indiana. Its completion is expected in 2008.
Honda was the first Japanese automaker to introduce a separate luxury line of vehicles. Created in 1986 and known as Acura, the line is made up of modified versions of Honda vehicles usually with more power and sportiness than their Honda counterparts. The very first model was the Acura Legend, with a 2.5 Liter engine producing 151 horsepower. European luxury-car manufacturers initially scoffed at the thought of a luxury company from Japan, with criticism coming mostly from Mercedes-Benz.
1987 was an important year for new safety and technology at Honda. The '87 Honda Prelude was the first passenger vehicle in the world equipped with four-wheel steering (4WS) technology. This also marked the year for the first Japanese car equipped with an SRS airbag, the Honda (Acura) Legend.
In 1989 Honda launched their VTEC variable valve timing system in its production car engines, which gave improved efficiency and performance across a broader range of engine speeds. One of the first of its kind in passenger vehicles, it worked on the premise of tuning one engine to operate at two different 'settings' depending on load. Normal driving would use a "shorter" cam lobe that resulted in more efficient operation. A more aggressive, longer duration, cam engages when engine RPM reaches a set point resulting in more power during hard acceleration.
In 1999 Honda began selling the Insight which is a small two-seat hybrid vehicle. Power is derived from a combination of a 1.0L 3-cylinder gasoline engine, and a large NiMH battery pack providing power-assist during acceleration. This computer-controlled combination provided acceptable performance with exceptionally low fuel consumption and emissions. Honda's hybrid power train in now an available option for the Civic and Accord.
For the 2007 model year, Honda plans to improve the safety of its vehicles by providing front-seat mounted side airbags, side-curtain airbags, and anti-lock brakes as standard equipment in all automobiles available in North America (except the Insight and S2000, which will not have side-curtain airbags). By 2008, Honda plans to have standard Traction with Vehicle Stability Control with rollover sensors in all light trucks, which include the CR-V, Odyssey, Pilot, and Acura MDX. Honda also plans to make its vehicles safer for pedestrians, with more safely-designed hoods, hinges, frame constructs, and breakaway wiper pivots.
Cars manufactured by Honda:
Trending pages
All items (44)
Community content is available under
CC-BY-SA
unless otherwise noted.