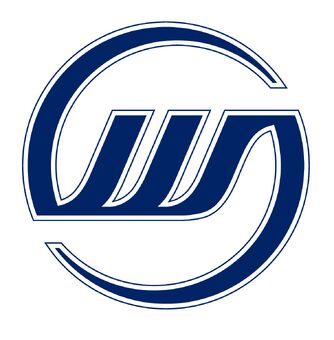 Williams Grand Prix Engineering Limited (FWB: WGF1), trading as Williams F1, is a British Formula One motor racing team and constructor. It was founded and run by former team owner Sir Frank Williams and automotive engineer Patrick Head. The team was formed in 1977 after Frank Williams' two earlier and, compared with Williams F1's achievements, unsuccessful F1 operations: Frank Williams Racing Cars (1969 to 1975) and Walter Wolf Racing (1976). All of Williams F1 chassis are called "FW" then a number, the FW being the initials of team owner, Frank Williams.
Williams' first race was the 1977 Spanish Grand Prix, where the new team ran a March chassis for Patrick Nève. Williams started manufacturing its own cars the following year, and Switzerland's Clay Regazzoni won Williams' first race at the 1979 British Grand Prix. At the 1997 British Grand Prix, Canadian Jacques Villeneuve won the team's 100th race, making Williams one of only three teams in Formula One, alongside Ferrari and fellow British team McLaren, to win 100 races. Williams won nine Constructor's titles between 1980 and 1997. This stood as a record until Ferrari surpassed it in 2000.
Many famous racing drivers have driven for Williams, including Australia's Alan Jones; Finland's Keke Rosberg; Britain's Nigel Mansell, Damon Hill and Jenson Button; France's Alain Prost; Brazil's Nelson Piquet and Ayrton Senna, and Canada's Jacques Villeneuve, each of whom, with the exception of Senna and Button, have captured one Drivers' title with the team. After Senna died in a Williams car in a crash at the 1994 San Marino Grand Prix, Frank Williams, Patrick Head and designer Adrian Newey were all accused of manslaughter. The trial finally closed on 13 April 2007, when the Italian Court of Appeal stated in the verdict numbered 15050 that Head was guilty of the manslaughter charge. Even being found responsible for Senna's accident, Head was not arrested, because the final verdict was pronounced after the statute of limitations had expired.
Williams have worked with many notable engine manufacturers, most successfully with Renault: Williams won five of their nine constructors' titles with the French company. Along with Ferrari, McLaren, and Renault, Williams is one of the "Big Four" teams that won every constructors' championship between 1979 and 2008 and every driver's championship from 1984 to 2008.
All items (8)
Community content is available under
CC-BY-SA
unless otherwise noted.