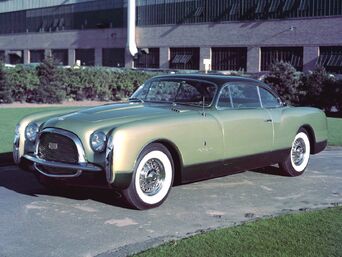 The
Chrysler Thomas Special
is a concept car from 1953.
Though similar to the 1952 car, this car had a stock 125.5-inch New Yorker chassis and measured 10 inches longer overall. Exner used the extra length to provide a normal trunk and external lid, plus four/five-passenger seating. There were also various detail changes, such as outside door handles instead of solenoid-activated pushbuttons.
The Thomas Special had a European elegance. It was a modified version of the 1952 Chrysler Special concept car.