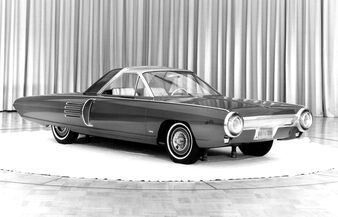 The
Chrysler Typhoon
is a concept car from 1963.
It was a 2-passenger concept car and the essence of the design was used on the 4 passenger Chrysler Turbine cars.
The design was by Charles Mashigan, directed by Elwood Engel. It was "retro futuristic", borrowing from ford advanced styling concepts of the 1950's.