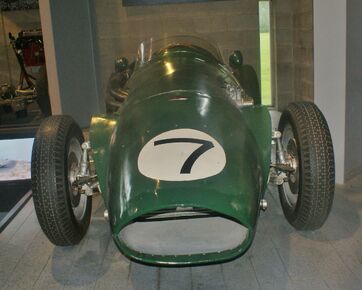 The Connaught B-Type was probably the most successful British racing car at a time when Britain's Grand Prix fortunes were at an all-time low. The car had a 2.5 litre engine which produced 240 hp.
A young dental student named Tony Brooks was invited to drive car B1 at the 1955 Siracusa Grand Prix, Sicily. Not only did he set a new lap record, but defeated a strong works Maserati team, and won his very first race in Formula One.
Following that success, Piero Scotti, an Italian soft drinks manufacturer, began competing with this example, chassis B6. After several abortive races, it was returned to Connaught's factory. When the company folded in 1957.