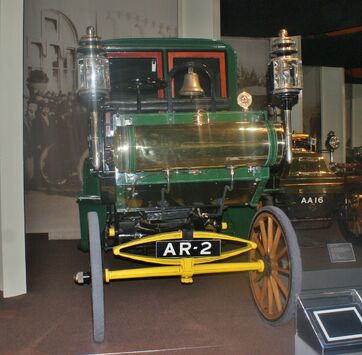 The Daimler Cannstatt was a very typical example of the Horseless Carriage.
It has a 1,525cc twin cylinder engine which is stowed away at the rear. It is able to reach a top speed of 16mph (25.75kph).
The car looks so much like a horse-drawn carriage that you have to look for the reins. Even though it has wheel steering, the Daimler chassis is pure horse carriage, as are the brakes.
An almost identical version took part in the famous Emancipation Run to Brighton in November 1896.
Gallery