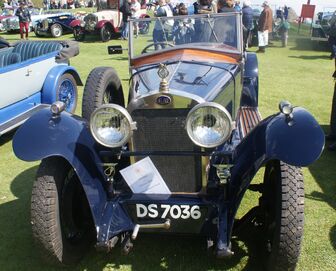 The DI was a high-end car produced between 1936 and 1940 by the automaker Delage.
Profile
The car was made as a replacement for the Delage DS which was produced until 1934. The DI was launched in 1936 and should not to be confused with the Type A of the twenties.
The DI was the only Delage designed and built entirely under the management of Delahaye: in fact Delahaye was the source of several components, the major one being the engine. With the new DI, the idea was to revive the old name of the model from the '20s, however, belonging to an identical segment of the market.

The first to be marketed was the DI-12, which was fitted with a 2151cc 4-cylinder Delahaye engine capable of delivering a maximum power output of 52 hp at 4200rpm.
The chassis also came from Delahaye, being fitted with four-wheel drum brakes.
The DI-12 was taken out of production at the end of 1938 and a new variant, the DI-50 was introduced. This was powered by a new 2372cc 4-cylinder engine that had a maximum power output of 72 hp. This model was produced until 1940.
Community content is available under
CC-BY-SA
unless otherwise noted.