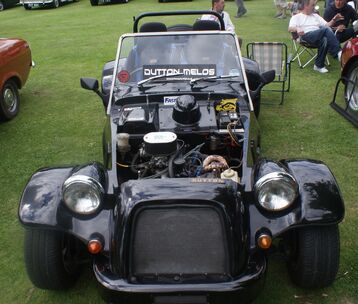 The Melos is a kit car that was made by Dutton between 1982 and 1989.
The common donor car is a Mk1 and Mk2 Ford Escort using a range of Ford Engines.
The chassis is of a ladder frame construction and the body was new with more rounded styling compared to the more older models.
The seating was in a 2+2 configuration.
Gallery