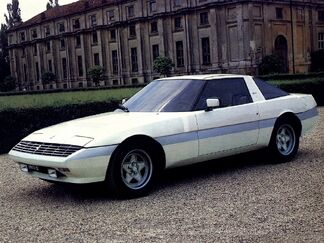 The
Ferrari Meera S
built in 1983 was one-off prototype by Michelotti.
This Ferrari Speciale' was built and named by the King of Arabia's son, Prince Saoud. in honor of his lady of the moment.
The Meera has many unusual features including twin air conditioning, electric sunroof, unique instrument binnacle (by Michelotti Technica), windscreen wipers on all four sides.
An in-dash monitor takes the place of a traditional inside rear view mirror and it has a state of the art sound system built in from new. It also has a unique air exchange system built into the doors and exterior brake ducting.
This was the last Ferrari built by Michelotti.