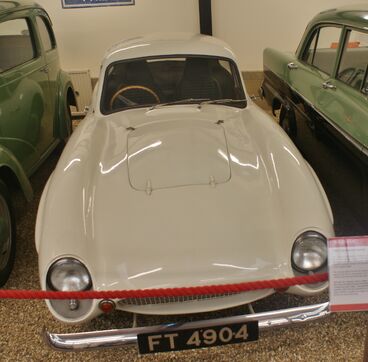 The Ford Convair Special is a kit car built in Leytonstone.
The Convair Development Company in Leytonstone collapsed after only six of these cars were produced. The cars were built on a Ford Popular chassis and running gear, and had the engine 10hp 1172c engine from the Ford Prefect.
There is one on display at Haynes International Motor Museum in Sparkford, Somerset. The one in their collection was completed over a period of 30 years making it possibly the longest and most drawn out kit car build ever.