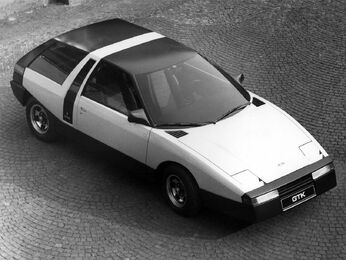 The Ford GTK concept stood for Grand Touring Kombi. It was intended as a sporty, aerodynamic grand touring car with ample luggage space.
GTK Concept was built on an extended Fiesta platform. It featured a number of advanced elements, including electric side windows, an on-board computer and digital instrumentation.
Its design included a central greenhouse effect for the passenger area, which even incorporated glass side pillars. Other GTK features included headlights behind electrically controlled panels. Aero ducts behind these panels channelled air over the bonnet and roof. Though the wedge-shaped Ford Fiesta GTK station wagon prototype had a small 94-inch wheelbase, it still provided a spacious interior. Experimental tubular instrument panel and circular center console housed an on-board computer and digital displays. The Fiesta GTK five-spoke wheels predicted those used on production 1972-74 Mustangs.
Community content is available under
CC-BY-SA
unless otherwise noted.