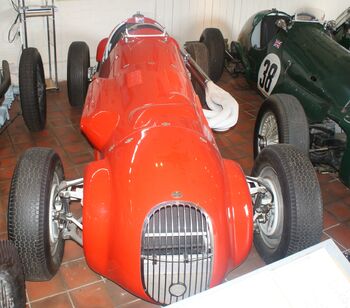 The H.A.R Formula 2 is a racecar that was built in 1952. The car was fitted with a 3781cc straight-six Jaguar engine.
The car was built as Formula 2 racing car by an enthusiast named Horace Richards. The chassis is built from steel tubing and all four wheels have independent suspension using torsion bar springs.
The car was originally powered by a 2 litre six-cylinder Riley racing engine and gearbox, but this was later switched for a 3.8 litre Jaguar engine. Its power to weight ratio was no match for the lighter Cooper-Bristol or the sophisticated Connaught A Type.