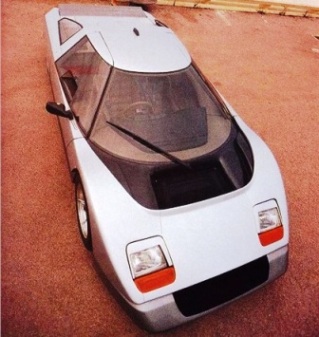 The Ultimo was a prototype vehicle styled by Michelotti for a Canadian client.
The car was built on a Lola chassis and fitted with a 620-horsepower, 8,200cc Chevrolet Corvette engine.
Michelotti's aerodynamic Lola prototype featured an ample glass area providing excellent visibility, aside from the thick B-pillar.
The passenger area was in a steel structure with aluminum plugging. The front and rear ends were made of a single piece of resin strengthened with fiberglass.
The car was belatedly shown on the Geneve Auto Salon in 1981.
Giovanni Michelotti died in 1980 at the age of 58.