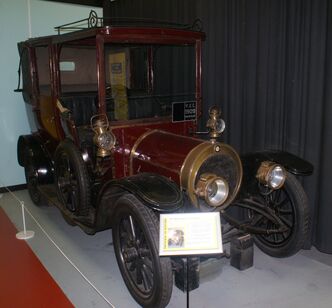 The Maudslay 17hp was an automobile made between 1909 and 1914.
The 17 gained the title of the 'Sweet Seventeen'. It had a 90 x 130mm engine with the overhead, hinged camshaft that was so typical of Maudslay, and was sold in chassis form for £425 in 1910.
The car was fitted with the engine at the front and the suspension being carried out by half-elliptic springs at the front and three-quarter-elliptics at the back. They were heavy even ponderous motor-cars, not renowned for speed but were rugged, durable and very honestly made.