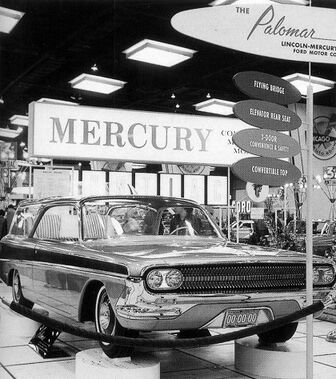 The Palomar was a concept car built in 1962.
Mercury's Palomar two-door hardtop station wagon featured a roof with an opening rear section. When open, the rear seat rose and a small windshield popped up allowing the passengers to see over the roof.
The concept car was named in honor of Mt. Palomar Observatory in California.