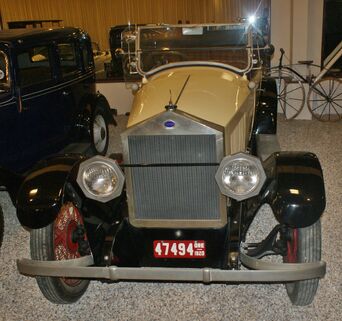 The Moon Model 642 was a touring car built between 1920 to 1921.
This car has a 37hp (27 kW) overhead valve, Falls engine. The chassis is 2921 mm long.
They were imported into GB by Northwest Motors Ltd of Norton Street, Liverpool.
The car photographed was delivered new to England in 1920 and now resides at the Haynes Motor Museum, Sparkford.