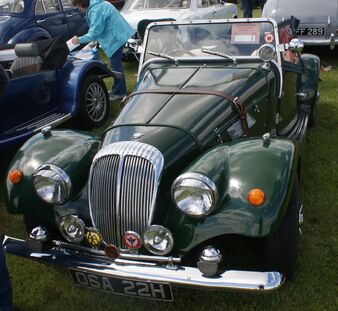 The Moss Roadster is a kit car that was produced from 1983 and into the 1990s.
There is no doubt that the design of the car was inspired by the MG TF and a range of Morgan cars. The Moss Roadster proved a popular choice in its relatively short lived production. About 150 were believed to have been sold but manufacture of the was abruptly halted in 1985 due to a factory fire.
The Moss Roadster is based on a Triumph Herald or Vitesse chassis and running gear. The kit was a 'bolt together' kit requiring minimal modifications.
The all fibreglass body panels were supplied with a gelcoat finish, the car came with an integral reinforced floor and dashboard. Typical price for the kit when available from the Moss Motor Company was £988.