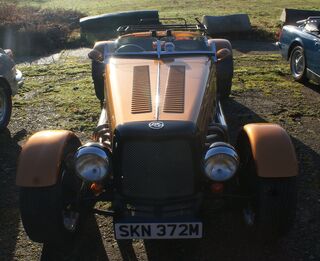 The NG TC is a retro styled kit car.
The TC is a two-seater member of the NG family and is usually powered by a Rover 3528cc V8 engine.
Available as a both ready built car and in a kit form.
Built on a Mig welded heavy gauge cruciform ladder frame chassis which is mated to an aluminium and GRP touring body.