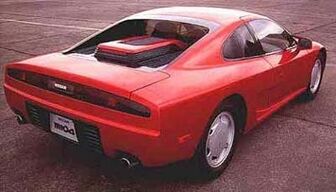 The Nissan Mid-4-II was a concept car from 1987. The Mid-4-II was released at the 1987 Tokyo MotorShow in a more-refined configuration than the 1985 Mid-4.
The Mid-4-II had similar specifications as the '85 model but received motor updates via a dual-turbo and intercooled design cranking out 330hp.
Nissan chose not to pursue building the Mid-4 due to expense.