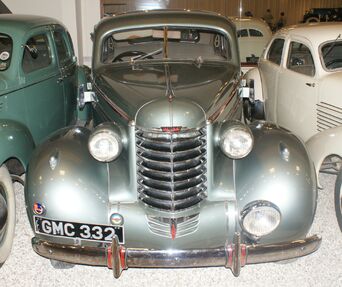 The L-37 was a four-door saloon built by Oldsmobile in 1937.
As a result of the company's success that year, a total of 212,767 L-37s were produced, three of which were fitted with Redfern Saloon Tourer bodies.
The vehicle was fitted with a six or eight-cylinder 257 cubic inch engine rated at 110 bhp. It rode on a wheelbase of 124 inches and was capable of traveling up to 40 miles with one gallon of petrol.
Gallery