Ford Cortina Mark 3
This was my 2nd car and 1st classic.
cost me £150 and repaired a little hole in the sil and had it for nearly 2 years.
It was a 2 door 1600 gt and had regular traffic light wins against xr3s,lol.
Wonderful car and so much fun.
Eventually sold it to a guy who owned a crayford with a v8 and also the 70s custom satisfaction.Wish i still had it.
VW Beetle
My 2nd classic was a vw beetle.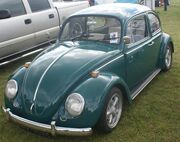 With its air cooled engine in the rear and metal dash it was great to drive
and cruise down the street,Great vw scene with regular shows and cruises
these are still popular and even though vw made a water cooled version the
old classic is still the better beetle in my opinion.