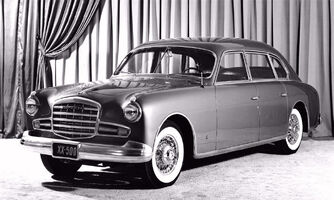 The
Plymouth XX-500
was a concept car from 1951.
Plymouth presented its first dream car in 1951, the semi-fastback bodied XX-500.
Built by Ghia of Italy on a 118.6-inch Plymouth wheelbase, the XX-500 was powered by a stock MoPar six-cylinder engine and driveline. Able to seat six-passengers comfortably, the interior was upholstered in Bedford cord and leather.