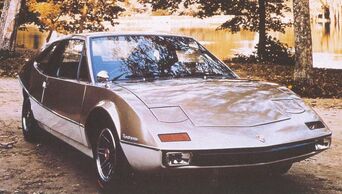 The
Porsche Murene
was a concept car built in 1970.
It was based on the mechanics of the Porsche 914/ and powered by a Porsche engine. The Murene was presented at the 1970 Paris Auto Show. Side-view mirrors were placed on the front fenders, rather than on the doors or windows. Retractable headlights and integrated bumpers provided the car with exceptional aerodynamics.
The car was built by French coachbuilder Heuliez.