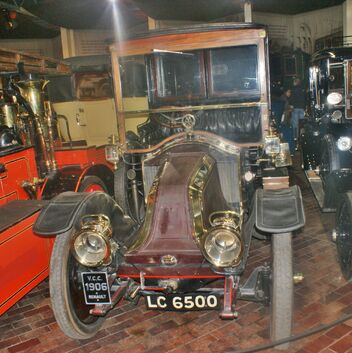 The
14/20hp
is a two-seater tourer built by Renault from 1904 to 1912.
The vehicle was fitted with a 3054cc four-cylinder side valve engine, and was capable of reaching speeds up to 40 mph (64 km/h).
A chassis of the car cost £520 during its production, but now a fully-constructed and restored 14/20hp could bring between £50,000 and £60,000 at auction.
An example of the car was built for King Edward VII of the United Kingdom, and was later used by Queen Alexandra and then George V, who succeeded Edward as King of the United Kingdom in 1910. This vehicle, the first automobile to be owned by a British monarch, is currently on display at the National Motor Museum in Beaulieu, Hampshire, England.