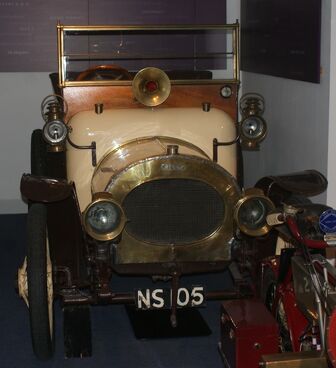 The
Riley 12/18
was an automobile introduced in 1908. It was produced up until the outbreak of the First World War in 1914.
It had the same sized engine as the Riley 12, but it developed 18 bhp (13.3 kW). The engine was a 2.0-litre V2.
The car itself had been enlarged. The length of its chassis was either 2,438 mm or 2,743 mm long. Bodies were between 3,581 mm and 3,810 mm long and between 1,524 mm and 1,549 mm wide.
The model was discontinued in 1914 without a direct successor after the First World War.