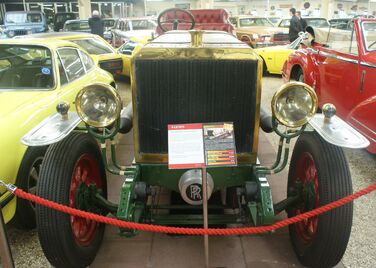 The Rolls-Royce Overland Special is an Overland Manchester chassis with a 27 litre V12 Rolls-Royce Meteor B12 Centurion Tank engine and a Wilson pre-selector gearbox from a 1950s Scout armoured car.
The car is inspired by the days of Edwardian motor racing when the quest for speed meant producing bigger engines. A special centrifugal gearbox has been fitted which allows up to 1,500 hp to be transferred to the rear axle.
The 27 litre engine (based on the powerplant of the Supermarine Spitfire) produces 650 bhp which pushes the car from 0-60 in 12 seconds. No one knows what the top speed is because no one dares to try.

Community content is available under
CC-BY-SA
unless otherwise noted.