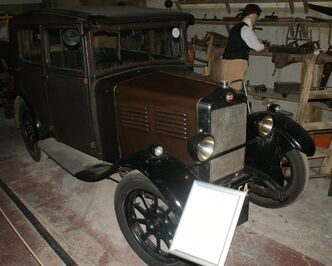 The
Nine
was a car made by the Standard Motor Company between 1927 and 1930.
The Nine was fitted with a 1162cc or 1287cc four-cylinder side-valve engine that was capable of producing 22bhp. The car was fitted with a three speed gearbox and this helped the car reach a top speed of 50mph (80kmh) or 70mph (121kmh) in the supercharged version.
The chassis was 7ft 8in and had semi-elliptical leaf springs on all four wheels.
A Gordon England supercharged sports bodied car cost £300 when new.
Gallery