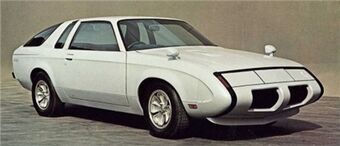 The
F101
was a concept car made in 1973.
Toyota displayed the concept and promoted it as "the sedan of the future."
With only 97 horsepower, the F101 used the same 2-litre engine which could be found in the 1974 Corona.
The oriental prototype featured four-wheel disc brakes and a fully independent suspension.