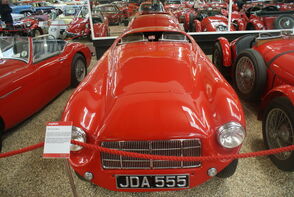 This very rare Turner Sports was built in 1951.
The car was ordered by Mr. Ken Rose, son of Hugh Rose, the Lea-Francis designer. The car was built to race in events in the early 1950s.
Ken wanted a copy of the Ferrari 160 Barchetta which was very popular at the time, but very expensive. Turner were able to meet Ken's needs and fitted a Lea-Francis engine into the car.
The car was successfully raced throughout the 1950s and 1960s by various drivers.