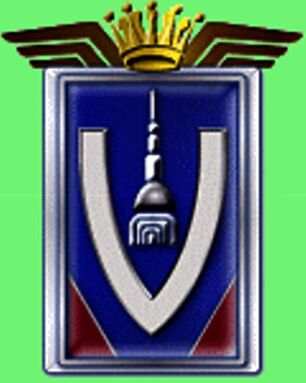 Vignale
was an Italian automobile coachbuilder company.
Carrozzeria Alfredo Vignale
was established in 1948 at Via Cigliano, Turin by Alfredo Vignale (born 1913) in Grugliasco, near Turin (Torino).
The first body on a Fiat 500 Topolino base was made in 1948, followed by a special Fiat 1100. Most customers were Italian firms such as Cisitalia, Alfa Romeo, Ferrari, Fiat, Maserati, Lancia.
In 1952, Vignale collaborated with Briggs Cunningham to jointly produce the Continental C-3.
In 1968, Vignale designed the body of Tatra 613. Vignale designed and built cars, usually low volume variants of the main production cars of these automobile manufacturers. His most famous car was the Vignale Gamine, based on the Fiat 500.
A close cooperation was maintained with Michelotti. Vignale was taken over by DeTomaso Automobili (owned by Ford) in 1969 and ceased to exist in 1974. Aston Martin produced a concept car called the Lagonda Vignale at the 1993 Geneva motor show. Aston were, at the time, owned by Ford who in turn also own Ghia which is how the name came to be revived. Also Ford used Vignale name in Ford Focus Vignale concept car introduced at the 2004 Paris Motor Show, the production model was named as Ford Focus Coupé-Cabriolet.
Community content is available under
CC-BY-SA
unless otherwise noted.