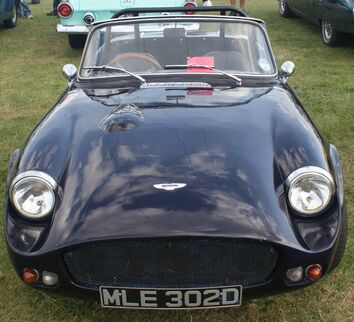 The Vincent Hurricane is a Triumph Spitfire based kit car.
The Vincent Hurricane was introduced in 1983.
Although it is a kit car, not much work is involved as the body fits onto the chassis of a Triumph Spitfire or Triumph GT6 using the same fixings that the donor car's body would use.
It is now being made by Caburn Engineering and there is a Vincent Hurricane Register, run by Robin Vincent.
The Hurricane is designed to be a direct replacement for the body on the donor car. This makes it easier to replace and also makes it easier if you have a rusty donor car.
Gallery